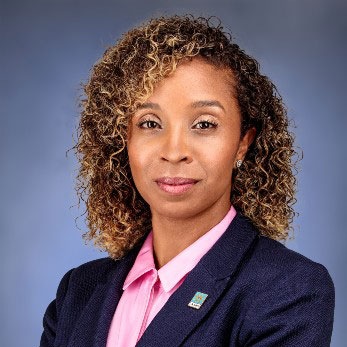 Acacia B. Reed
Chief Operating Officer
As Chief Operating Officer at L.A. Care Health Plan, Ms. Reed is responsible for leading all of L.A. Care's core service operations, including the Customer Solution Center, Utilization and Care Management operations, Claims Adjudication, and Payment Integrity. Ms. Reed possesses additional responsibility for key enterprise functions, including Information Technology, Enterprise Program Management, Business Process Improvements, Advanced Analytics, and Operational Assurance, and leads enterprise-wide change initiatives initiated to support continuous improvements, innovation, and growth.
Ms. Reed has over 15 years of healthcare operations and compliance experience, and joined L.A. Care in 2016, as the Deputy Chief Operating Officer. Prior to joining L.A. Care, Ms. Reed served as Director, Organizational Governance at AmeriHealth Caritas, where she designed a business operations governance program to provide a structured approach to driving operational change across all markets by enhancing transparency, planning, and execution of organizational activities. Ms. Reed serves as a board member for Young and Healthy Pasadena, an organization aimed at protecting and improving the physical and mental health of uninsured and underinsured children, in the greater Pasadena, California area, and their families.
Ms. Reed is a native of Philadelphia and earned her Bachelor of Arts degree in political science, from the University of Pennsylvania.
---
Meet Our Team

Marie Montgomery
Chief Financial Officer

Noah Paley
Chief of Staff