All of L.A. Care's work focuses on the goals and priorities of Vision 2024, a three-year strategic plan for enhancing health plan operations. Vision 2024 highlights four principal directions for our organization: Operational Excellence, High Quality Network, Member Centric Care, and Health Leadership. Through continuous improvements in these areas, L.A. Care's overriding goal is to foster a healthy community in which all have access to the health care they need.
Here are some key measures that demonstrate this commitment to excellence and our efforts to fulfill Vision 2024.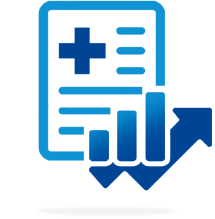 60%
FASTER
Than Regulatory Timelines
L.A. Care is helping members access the right care at the right time. Our Utilization Management team is reviewing urgent/expedited care for hospitals >60% faster than regulatory timelines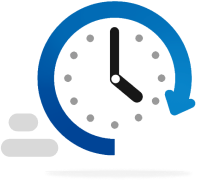 24
HRS
for snf Referral decisions
Decisions on referrals to skilled nursing facilities (SNF) are occurring, on average, within 24 hours (~80% faster than the mandated speed)
Utilization Management is when L.A. Care makes a decision to approve or deny your care.
A skilled nursing facility is a place that gives 24-hour-a-day nursing care that only trained health professionals may give.