September-October 2021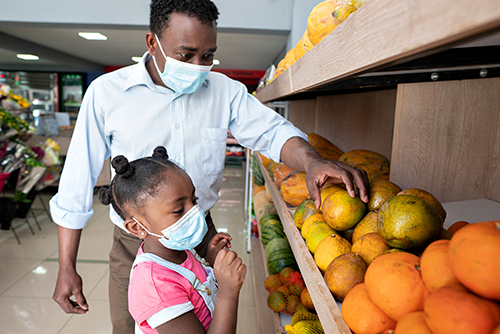 L.A. Care's 2021 Population Needs Assessment used demographic and utilization data, health appraisal data, and member input to assess health education, cultural and linguistic, and other health care needs.
As based on Health Appraisal data, 31% of members self-report consuming less than one daily serving of fruits and vegetables.  As such, L.A. Care's Health Education unit encourages providers to discuss the importance of nutritious eating for good health with members during office and telehealth visits, particularly fruits and vegetables.   
L.A. Care's Health Education and Cultural & Linguistic Services Department offers multiple services and resources to help providers meet their patients' needs and can be reached at 1.855.856.6943.