...Even for young people
Sometimes when you have diabetes, you may feel fine. But if your blood sugar is high, you could face serious complications, like nerve damage and blocked blood vessels, which can even lead to getting a limb amputated, having a stroke, or going blind.
That doesn't have to happen! You can prevent complications from diabetes by managing your blood sugar.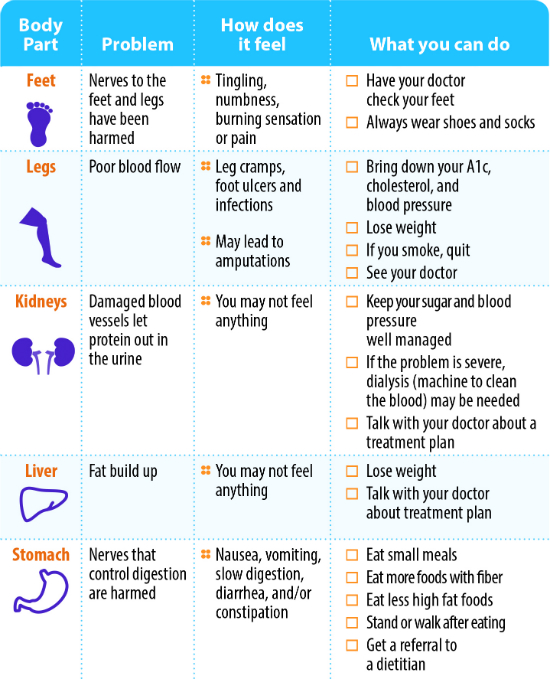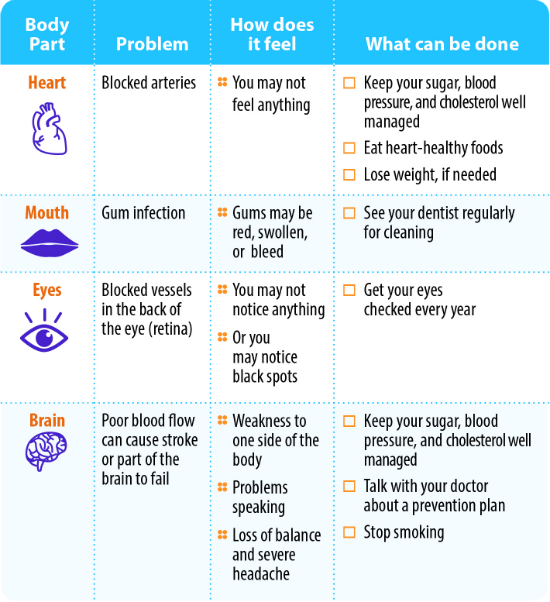 The keys to managing diabetes are: Healthy Eating, Exercise, and Medication