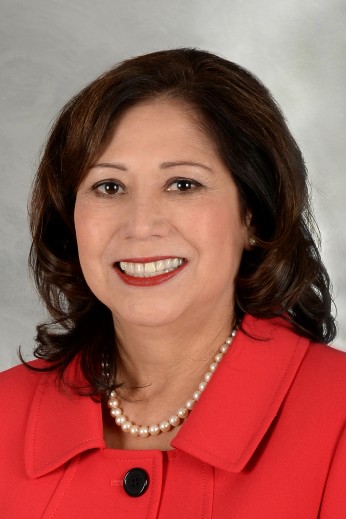 Supervisor Hilda L. Solis serves the First District of Los Angeles County, representing the San Gabriel Valley, Northeast LA, and the Eastside. She was sworn in for her third term on December 1, 2022, having first taken office on December 1, 2014.
Equity has been Supervisor Solis' guiding principle. She has prioritized the expansion of health services in medically underserved and vulnerable communities, working to ensure that accessible and quality care is available to all residents, regardless of their background. She has spearheaded mobile approaches to care and is a firm believer in bringing resources directly to where residents live.
In 2009, Supervisor Solis was appointed by President Barack Obama to be Secretary of Labor, the first Latina to ever serve on the Presidential Cabinet. Supervisor Solis served in the House of Representatives from 2001 to 2009, the State Assembly and State Senate from 1994 to 2000, and the Rio Hondo Community College Board from 1985 to 1992. She is a lifelong resident of the San Gabriel Valley and a graduate of Cal Poly Pomona and USC.