September-October 2021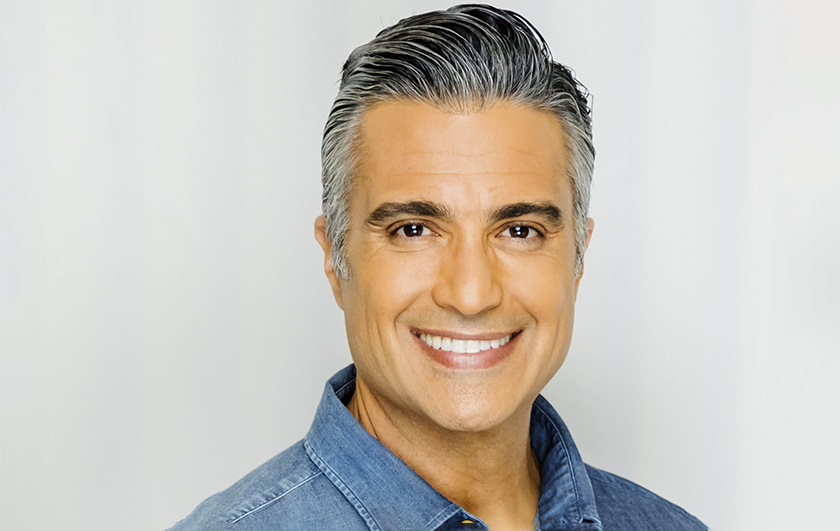 While much of California is returning to some sense of normalcy after more than a year of battling COVID-19, it's important to know that the pandemic is not over. In fact, the number of cases and hospitalizations have continued to rise, with the Delta variant of the coronavirus spreading quickly. 
In an effort to ensure members are getting vaccinated and returning to the routine wellness care that they may have put on hold during the pandemic, L.A. Care has teamed up with the award-winning actor Jaime Camil to spread the message.
"I was honored to join in this critical effort," said Camil. "This is very important to me personally because COVID-19 has had an unequal impact on the Hispanic community. I want to help get the facts out and advance health equity for all communities to ensure we all get through this without further suffering."
In trying to keep ourselves and our family healthy, many of us have put off important doctor visits for more than a year now. Well-care visits can help us get back to good health. Please call your doctor today to schedule a well-care visit or annual check-up for important health screenings or vaccines, if needed. In fact, make appointments for everyone in the family -- you, the kids, and even your parents or grandparents. 
Camil shared, "As a father, I understand that caring for yourself is one of the best ways you can care for your family and be there for them. That is why I chose to get the COVID-19 vaccine. It not only protects you, but it also protects your loved ones and your community".
Providers play an important role in helping members understand the importance of being vaccinated and being a resource for vaccination. The California Medical Association (CMA) is providing onboarding support to eligible providers and will work directly with you to discuss the steps necessary to apply to administer COVID-19 vaccines. For one-on-one support, please contact the CMA at vaccinenetwork@cmadocs.org, or call their Member Resource Center at 800.786.4262. Additional enrollment information can be found at the California COVID-19 Vaccination Program.