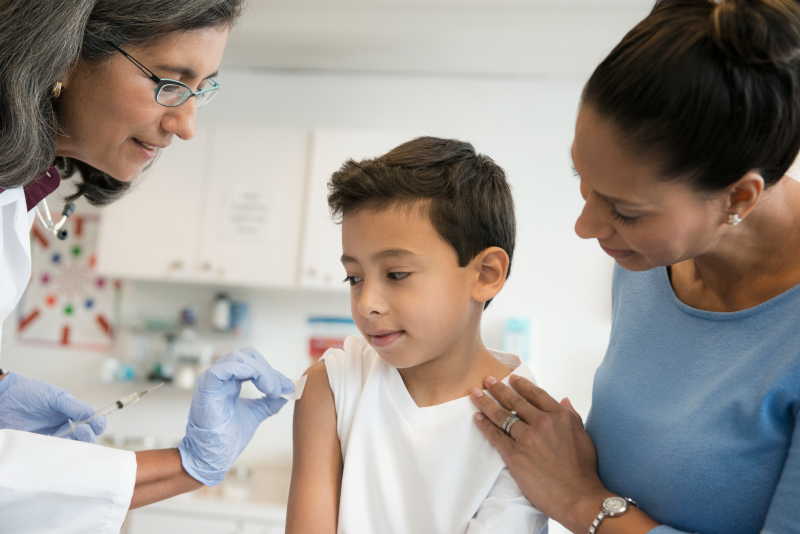 It Will Include Vaccine Clinics That Also Provide COVID-19 Boosters
LOS ANGELES – After the trauma of COVID-19, many forget how deadly the flu can be. The CDC estimates there were as many as 650,000 flu hospitalizations and 58,000 flu deaths last season, a season made even worse by an uptick in COVID-19 cases. Tomorrow, L.A. Care health Plan, the largest health plan in Los Angeles County, launches its 12th annual Fight the Flu campaign, with multiple efforts to get the word out about the importance of life-saving flu vaccines.
"The CDC recommends everyone six months and older gets a flu shot each year. It's the best way to protect yourself and loved ones from potentially serious complications from the flu," said Sameer Amin, MD, L.A. Care Chief Medical Officer. "Of course, we continue to battle the coronavirus. There is no reason you can't protect yourself against both at the same time."
The L.A. Care 2023 Fight the Flu campaign will include 10 vaccine clinics at L.A. Care-Blue Shield Promise Community Resource Centers across Los Angeles County. Each clinic will offer flu vaccines and COVID-19 boosters. 
The campaign also includes flu shot reminders to L.A. Care members via postcards, automated calls, and call center on-hold messaging.  L.A. Care Medicare Plus members have already started receiving informational calls and mailings to remind them of a $25 gift card incentive they can receive for getting the flu shot. There will be a robust social media campaign directed at everyone in Los Angeles County. The L.A. Care Fight the Flu web page will serve as a hub for all flu-related information.
"L.A. Care recognizes that our providers are trusted partners in this effort, so we are bringing them into our campaign, asking them to remind their patients about the importance of getting a flu shot and to provide strategies for vaccine promotion," said Amin. 
L.A. Care will make all provider materials available through the updated COVID-19 and Flu Resources and Tools webpage. 
The Fight the Flu campaign will continue into the spring of 2024. Dr. Amin and other L.A. Care physicians are available now to speak about the importance of the flu vaccine.