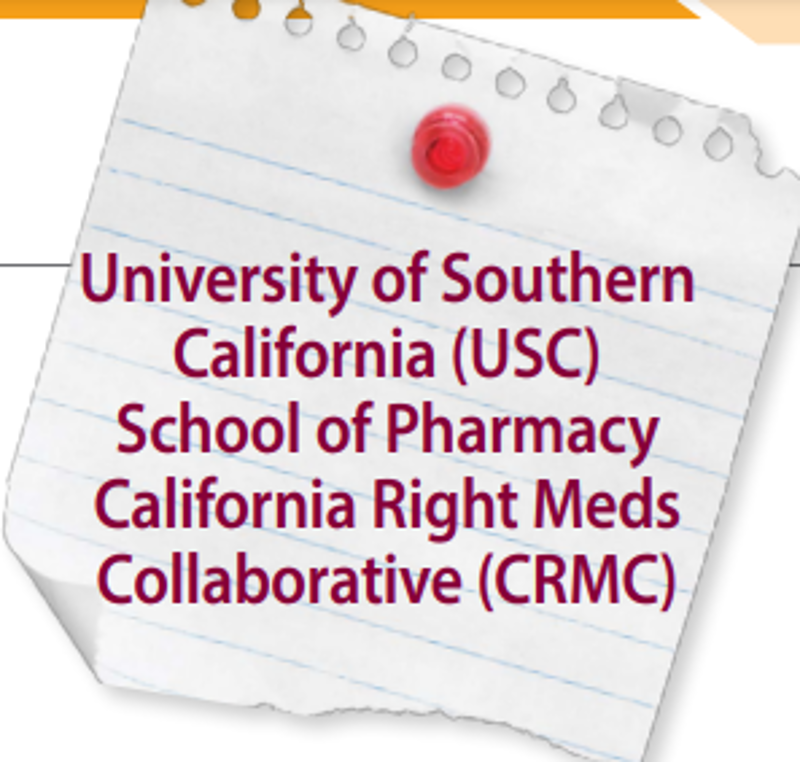 The Centers for Disease Control and Prevention (CDC) featured the California Right Meds Collaborative (CRMC) in its Field Notes publication, which puts a spotlight on successful and innovative programs across the country. CRMC is a pharmacist-led initiative founded at USC to improve health outcomes in local communities, decrease health care costs, better allocate physician resources, and reduce unnecessary hospitalizations. The CRMC pilot began with L.A. Care in 2019.
CRMC trains pharmacists to provide clinical services to patients who have uncontrolled diabetes and high blood pressure. L.A. Care members referred into the program meet regularly with their pharmacist, either in-person or via telehealth. The pharmacists provide individualized care plans for each member that includes, but is not limited to, medication therapy recommendations, disease state education, and extensive monitoring for drug safety. All pharmacist recommendations are promptly provided to the member's healthcare team to improve timeliness of patient care. Five health plans are now participating in the program, and they provide payment to participating pharmacists based on accomplishment of treatment goals.
Field Notes highlighted the success of the program. For members who had five or more visits with their pharmacist:
•    the average decrease in blood pressure was 5/1.7 mmHg 
•    the average decrease in systolic blood pressure for patients with BP>140/90 at baseline was -34 mmHg
•    statin use increased for those whom statins were clinically indicated
•    the average HbA1c value decreased by 3.3%
When L.A. Care joined the pilot, it prioritized the enrollment of underserved members, illustrating its commitment to health equity. CRMC trains pharmacists how to connect their patients to resources that address social determinants of health. Pharmacists can submit referrals to the health plan for services such as diabetes education, weight loss support, transportation, food and homelessness. 
L.A. Care is proud to partner with the USC School of Pharmacy on a project that is improving health outcomes, and could serve as a model of success for similar partnerships across the country.