Monday, February 22, 2021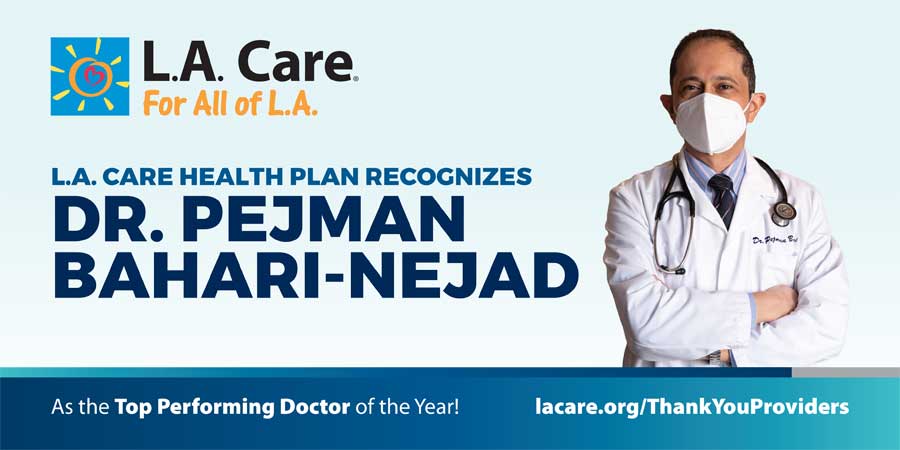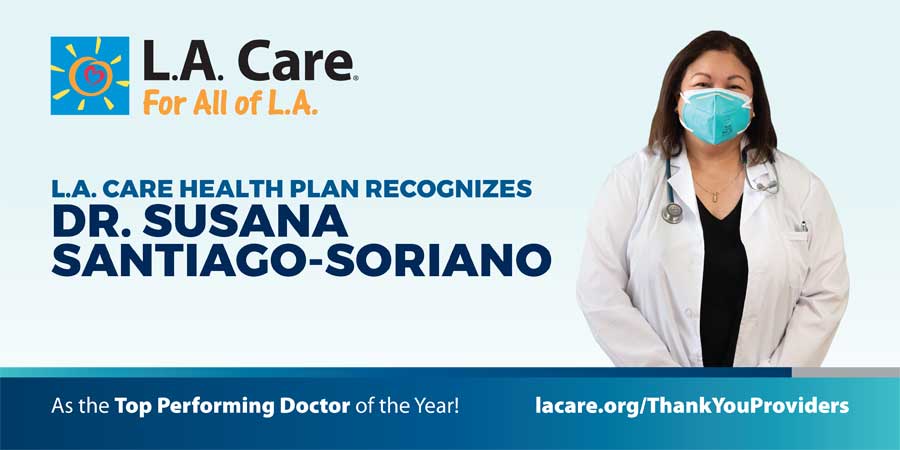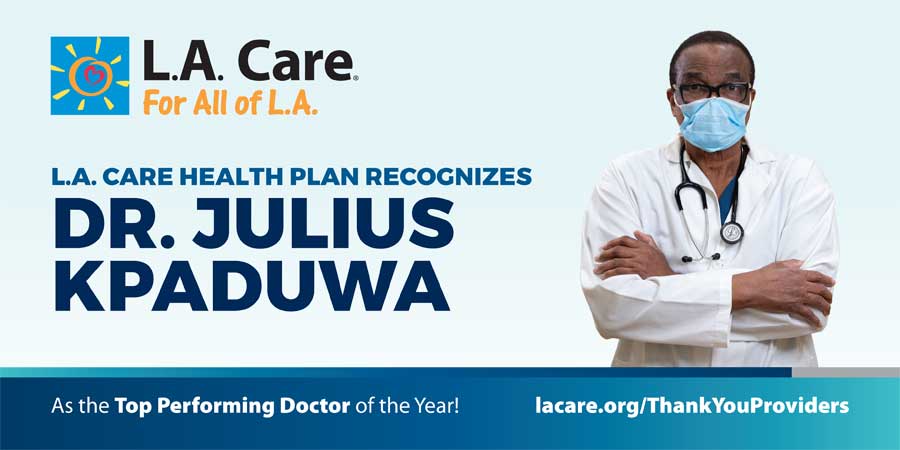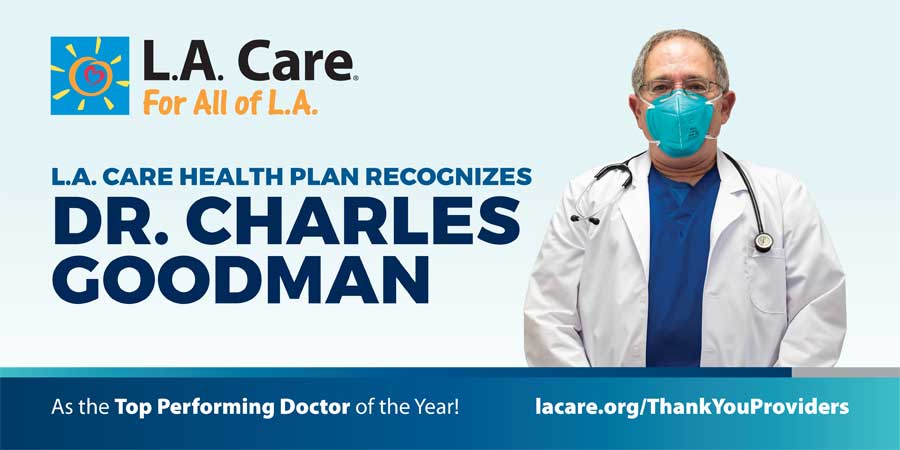 LOS ANGELES – L.A. Care Health Plan, the largest publicly operated health plan in the country, announced today the recipients of the plan's third annual Provider Recognition Awards. They will be honored this week in a virtual ceremony hosted by KTLA anchor Lynette Romero. The honorees' dedicated commitment is crucial to the safety net in Los Angeles County in a normal year, but in a year dominated by the COVID-19 pandemic, their determination to provide high quality patient care under immeasurable challenges was especially critical.
"COVID-19 put a spotlight on frontline health care workers and their diligence despite the crushing health crisis," said John Baackes, L.A. Care CEO. "We are happy to acknowledge the commitment of our top providers. We are truly grateful for the excellent care they provide our members, many of whom are among the hardest hit by the pandemic and the subsequent recession."
This year, L.A. Care is honoring practitioners, clinics and provider groups in a variety of categories. Each honoree will be recognized with a congratulatory billboard near their workplace.
Dr. Charles Goodman, was named the 2020 Top Practitioner in the L.A. Care Direct Network, which is made up of physicians who contract directly with the health plan, rather than through a medical group.
"I was truly surprised and honored. I have to thank my office staff for all of the support they give me," said Goodman. "My staff members get to know my patients, so there is a sense of belonging, with patients seeing me and staff engaged in their care."
The 2020 Top Practitioner awardees are:
Among the clinics being honored for its work in 2020 is Asian Pacific Health Care Venture, Inc. This is the third year L.A. Care has honored Asian Pacific, and this year it received the Top Performing Clinic Award for both Pediatric and Women's Care.
"We are grateful to our hard-working staff for their dedication and mission-driven care. That sense of mission is something we try to emphasize," said John Hoh, MD, Medical Director, Asian Pacific Health Care Venture, Inc. "I appreciate L.A. Care for setting quality goals high and validating our work."
The 2020 Top Performing Clinic awardees are:
The 2020 Top Performing Independent Physician Association (IPA) awardees are:
The awardees were chosen based on an internal performance rating system used by L.A. Care to determine quality of care being provided. The virtual awards ceremony, hosted by KTLA's Lynette Romero is on Thursday, February 25 at 6:30 pm.
You can register for the awards ceremony here.
About L.A. Care Health Plan
L.A. Care Health Plan serves more than 2.3 million members in Los Angeles County, making it the largest publicly operated health plan in the country. L.A. Care offers four health coverage plans including Medi-Cal, L.A. Care Covered™, L.A. Care Cal MediConnect Plan and the PASC-SEIU Homecare Workers Health Care Plan, all dedicated to being accountable and responsive to members. As a public entity, L.A. Care's mission is to provide access to quality health care for L.A. County's low-income communities, and to support the safety net required to achieve that purpose. L.A. Care prioritizes quality, access and inclusion, elevating health care for all of L.A. County. For more information, follow us on Twitter, Facebook, LinkedIn and Instagram.