A Message from L.A. Care's CEO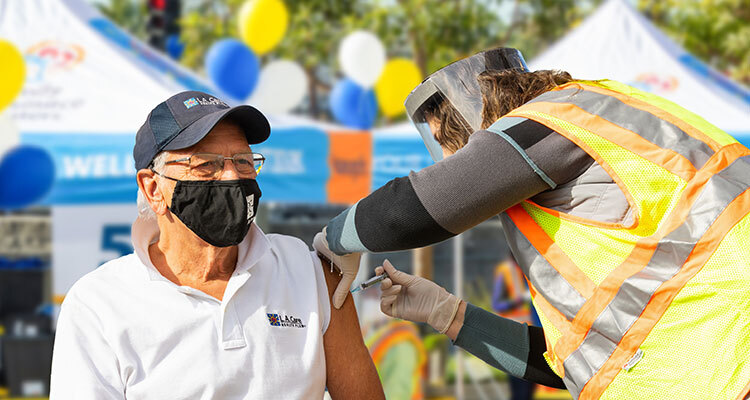 A 25th anniversary is a noteworthy occasion. As L.A. Care Health Plan acknowledges this milestone, our staff, Board of Governors, members and providers can all be proud of our longevity, growth and community leadership.
L.A. Care launched in 1997 with a dual mission of providing access to quality health care for Medi-Cal beneficiaries and other vulnerable populations and supporting the safety net of providers needed to achieve that goal. We have fulfilled the original mission, adapted to an ever-changing health care environment, and seized opportunities to expand our reach.
"We now provide health coverage to more than 2.7 million people in L.A. County – one of every four residents."
We strive to be more than just a plastic card in our members' wallets. Many examples are included in the timeline within this report. One such example is L.A. Care's response to the COVID-19 pandemic. We helped our members find places to get tested and vaccinated.
Many of our members and their communities were impacted by the pandemic in other ways. In partnership with community-based organizations, we hosted food pantries for those struggling with food insecurity, clinics for influenza and COVID-19 vaccinations, and back-to-school backpack distributions, among other efforts.
L.A. Care has always recognized that our members' health status is impacted by social factors, such as homelessness, hunger, poverty, lack of education, language barriers and systemic racism. For many years, we have funded pilot programs to address these issues. And now, legislators and policy makers finally recognize this reality and have shifted funding to more broadly address these challenging social and equity issues.
In the next 25 years, L.A. Care will be a leader in integrating and coordinating access to social services for our members. This will help break down barriers and allow members to enjoy healthier lives and healthier communities, with equal access and opportunity for all.
John Baackes
Chief Executive Officer, L.A. Care Health Plan