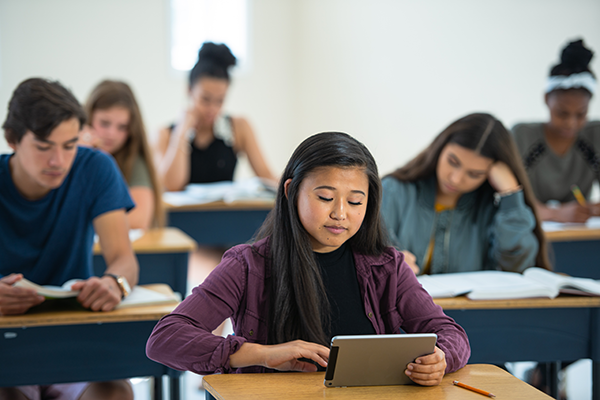 L.A. Care's vision has always been to build healthy communities where all have access to health care. Now, that vision extends to the public schools of our members and your patients.
L.A. Care Health Plan and Health Net have collaborated to commit up to $24 million over two years to provide telehealth mental health services to L.A. County's K-12 public school students.
In collaboration with the Los Angeles County Office of Education, and the Los Angeles County Department of Mental Health, services could be available to more than one million public school students at no cost to families, through Hazel Health. All Local Education Agencies (LEAs) in the county may opt-in to participate in the Hazel Health virtual mental health program. The Los Angeles Unified School District (LAUSD) and Compton Unified School District, among others, have already made the decision to leverage this service.
Improving access to mental health support is an essential part of quality health care. This telehealth initiative will not only give students an opportunity to address their issues in a setting that may be more comfortable to them, but may also help prevent mental health issues from going undiagnosed and unmanaged when it's most needed.
"L.A. Care saw an opportunity to support the mental health needs of members and students by leveraging telehealth to improve access to prompt evaluation and treatment. We believe this initiative will provide an accessible, expandable, and sustainable model to bring mental health treatment to students across L.A. County," said John Baackes, L.A. Care CEO.
For more information, please view our press release.