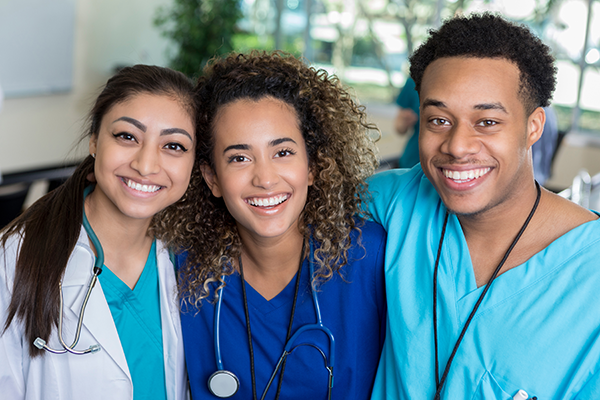 Total Investment in Grants to Support Providers Reaches Nearly $26 Million
Findings by The Commonwealth Fund threaten to worsen what is already a severe physician shortage. Research reveals that half of the primary care physicians under 55 years old in this country are burnt out, and half of the physicians over 55 say they will stop seeing patients within the next year. Researchers say additional investment in primary care physician support, including medical school loan forgiveness, could help relieve some of the stress physicians are feeling.
L.A. Care Health Plan is proud to announce a new investment of $2 million to provide student loan debt relief to 14 physicians working in the Los Angeles County safety net, those clinics and practices that provide care regardless of a patient's ability to pay.
"Nearly 90 percent of medical school graduates have some student loan debt, and the average amount owed is more than $241,000. That has contributed to the shortage of primary care physicians in underserved communities," said John Baackes, L.A. Care CEO. "L.A. Care is committed to ensuring its members, many of whom are low-income people of color, have access to high quality physicians."
This is the sixth round of Provider Loan Repayment Program grants through L.A. Care's $155 million Elevating the Safety Net initiative, which launched in 2018 to recruit, train and retain highly-qualified primary care physicians within the L.A. County safety net.