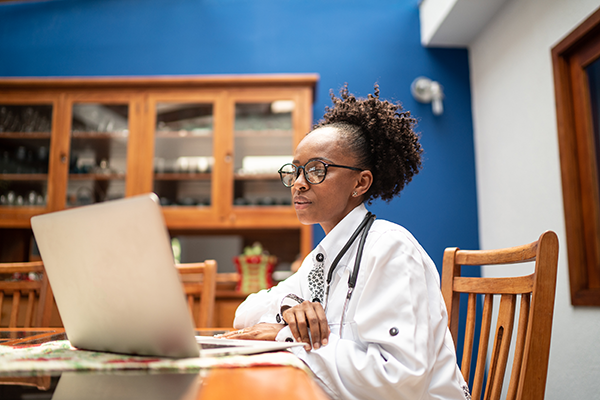 The California Medical Association (CMA) Physician Services has three webinars in April that are free and open to all physicians regardless of CMA membership. Practice transformation efforts support physicians and their organizations to thrive in a variety of care delivery models through the provision of at-the-elbow coaching and technical assistance support. As an added bonus, two of the three (April 6th and April 20th) are offering 1 hour of free CME.

Leading the Charge: Embedding Health Equity into the Forefront of Value Based Care
Thursday, April 6, from 12:15 to 1:15 p.m.
Despite the successes demonstrated by accountable care organizations (ACOs) over the last decade, health disparities remain a critical and ever-growing challenge. ACOs have the potential to advance health equity, but without intentionality and guardrails in place, they are also in a position to worsen existing health disparities. For ACOs to truly succeed in improving patient health outcomes for all, it's imperative that health equity is kept at the forefront of value-based care efforts. The AAFP has reviewed Leading the Charge: Embedding Health Equity into the Forefront of Value Based Care and deemed it acceptable for up to 1.00 Live AAFP Prescribed credits. Register today!

CMA Data Exchange Explainer Series #2: Data Exchange Policy and Legal Environment
Thursday, April 13, from 12:15 to 1:15 p.m.
Over the next three years, California's Data Exchange Framework will require all physician practices to exchange data with other practices, health plans, hospitals and others. To help physicians prepare for this change, CMA has partnered with the California Health and Human Services Agency to develop the "CMA Data Exchange Explainer Series." This webinar is the second in a series that will walk practices through the various considerations in implementing robust data exchange. Learn more, register or view other webinars in this series at the CMA website.

Introduction to Value-Based Care for Physicians
Thursday, April 20, from 12:15 to 1:15 p.m.
CMA's Physician Services Organization (PSO) is proud to partner with Integrated Healthcare Association to provide this webinar and other resources to help physician practices, community health centers and other stakeholders improve encounter data quality. CMA designates this live activity for a maximum of 1.0 AMA PRA Category 1 CreditsTM . Register today!