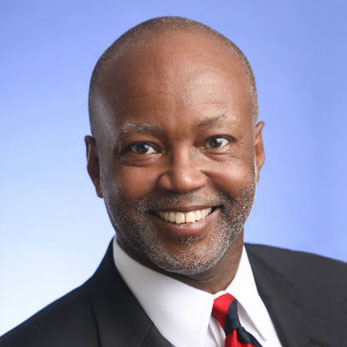 Tom Mapp
Chief Compliance Officer
Tom Mapp is Chief Compliance Officer of L.A. Care Health Plan. In this role, he provides a unique combination of legal and healthcare expertise to a world of increasingly complex business environments and compliance requirements, especially Medicare and Medicaid compliance and regulatory affairs. His duties involves a range of activities, including shaping organizational ethics, response to external audits, development of risk management, internal audit and delegation oversight audit activities. He strives to create a climate that achieves compliance goals and strengthens L.A. Care's reputation for caring about and delivering quality service to our members, providers and stakeholders.
In addition to his current position, he has several positions of increasing responsibility with various organizations, including news media, law firm and health insurance plans. Before joining L.A. Care, Mr. Mapp served as Medicare Compliance Officer for AmeriHealth Caritas Health Plan in Philadelphia, Pennsylvania. Prior to that position, he was Compliance Officer for XL Health Corporation (United Healthcare) in Baltimore, Maryland and worked as an associate for the Baltimore law firm of Venable, LLP. He also worked as a newspaper reporter for the Des Moines Register (Iowa) and as newspaper reporter and editorial writer for the Louisville Times and the Louisville Courier-Journal (Kentucky).
Mr. Mapp earned his Juris Doctor degree from the University of Louisville School of Law in Louisville, Kentucky. He received B.A. and M.A. degrees from the University of Iowa School of Journalism and Mass Communications.
---
Meet Our Team

Tom MacDougall
Chief Information and Technology Officer

Marie Montgomery
Chief Financial Officer