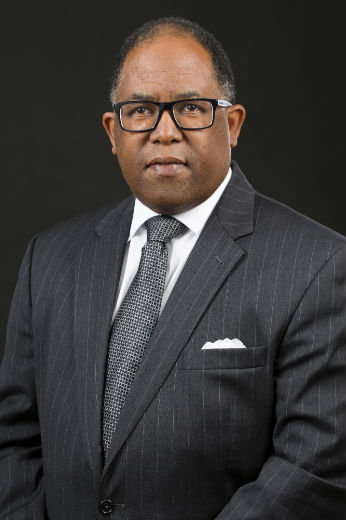 Mark Ridley-Thomas, Chairman, Los Angeles County Board of Supervisors
Supervisor Mark Ridley-Thomas presently serves as Chairman of the Los Angeles County Board of Supervisors, is a member of the Los Angeles Memorial Coliseum Commission and a board member of the Los Angeles County Metropolitan Transportation Authority.
Since he was elected in 2008 to the Board of Supervisors, and reelected in 2012 and 2016, Supervisor Ridley-Thomas has distinguished himself as a strong advocate for more than two million Second District residents. He has promoted the District's interests on a variety of fronts, including transportation, job creation and retention, and local hiring.
In the area of health policy, Supervisor Ridley-Thomas has overseen the construction of the new Martin Luther King, Jr. Community Hospital, as well as a network of cutting-edge health care facilities throughout the District. He has facilitated the use of technology and encouraged an integrated approach to wellness that includes mental health care and a prominent role for school-based clinics. His advocacy has helped secure an equitable share of funding for public-private partnership health clinics in underserved areas.
Supervisor Ridley-Thomas is married to Avis Ridley-Thomas, Co-Founder and Director of the Institute for Non-Violence in Los Angeles. They are the proud parents of Sinclair and Sebastian.