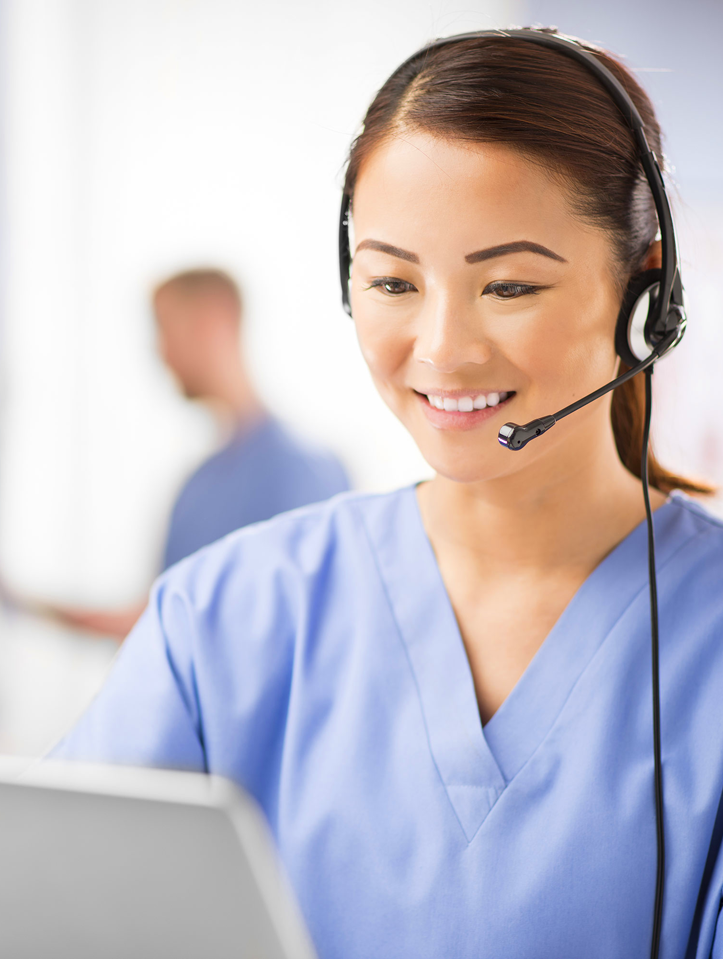 Your patients don't always know where to go or who to call when they have medical concerns, especially after office hours. They may end up with an unnecessary Emergency Room visit, not knowing about other services like Urgent Care.
As a complement to your service, please encourage your L.A. Care patients to call our Nurse Advice Line (NAL) at 1-800-249-3619 (TTY 711) if they have any health-related questions. Our trained team of registered nurses can assist with concerns or advise on what to do next, including getting the patient to their best source of help. The NAL is free, in-language and available 24 hours a day, 7 days a week.
The NAL phone number is printed on the member's health plan ID card. L.A. Care members can also chat live with a nurse using their L.A. Care Connect online member account.
If your patient is a member with one of our Plan Partners, they can call Nurse Advice Line services at these numbers:
Additional information about the NAL and frequently asked questions for patients can be found in our Member Services section.