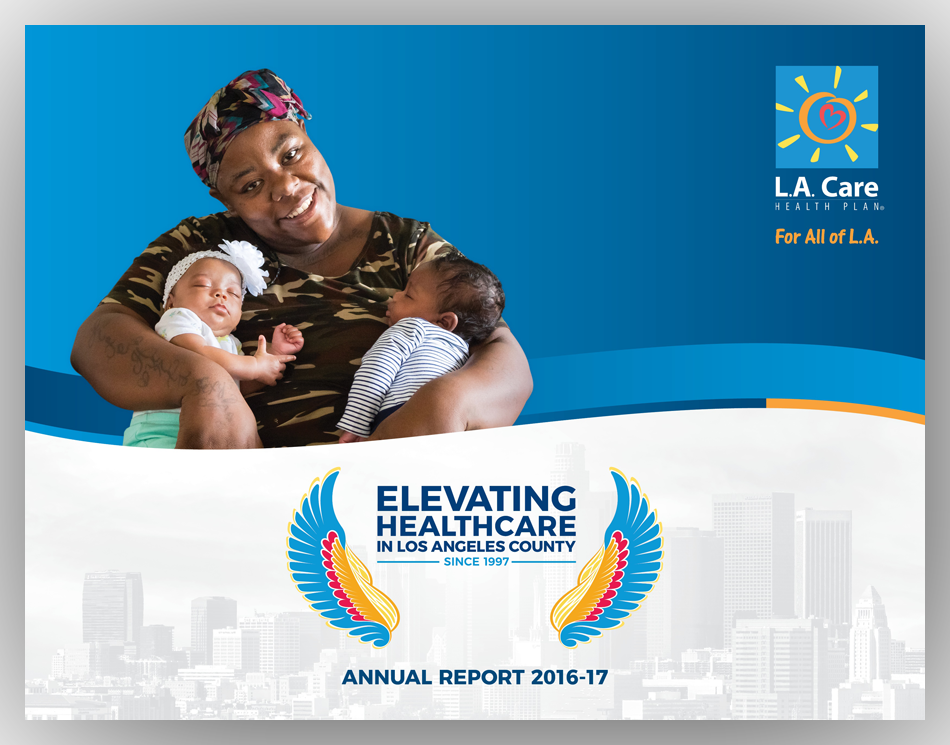 L.A. Care is pleased to announce the availability of our 2016-2017 Annual Report. In the past year, L.A. Care went beyond traditional health care and began exploring ways to ensure that our members have the resources and support they need to live a healthy life.
Annual Report Highlights:
A $20 million commitment toward securing permanent supportive housing for people experiencing homelessness
More than $1 million toward helping enroll qualified people for either CalFresh (food stamps) or an Earned Income Tax Credit
Expansion of our direct provider network to better serve our members
We hope you enjoy reviewing the 2016-2017 L.A. Care Health Plan Annual Report. If you would like a print copy of the report, please contact the L.A. Care Communications Department.