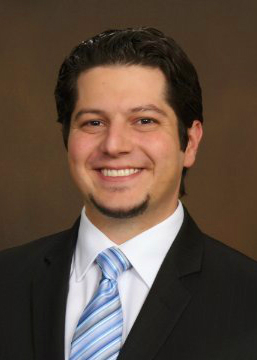 LOS ANGELES – L.A. Care Health Plan, the nation's largest publicly-operated health plan, announced that Ilan Shapiro, MD, has joined the L.A. Care Board of Governors. Dr. Shapiro is the Medical Director of Health Education and Wellness at AltaMed Health Services. As a pediatrician, he will represent Children's Health Care Providers on the 13-member stakeholder board.
Due to his pediatric passion and practicing in a Federal Qualified Health Center, Dr. Shapiro, who was born and raised in Mexico City, knows the needs of the community L.A. Care serves.
"Dr. Shapiro has been actively involved in creating public health programs to reach underserved communities on both sides of the border," said L.A. Care CEO John Baackes. "We are lucky to have him bring his wealth of knowledge to our board."
Dr. Shapiro received his medical degree from Anahuac University in Mexico, and did his pediatric residency at Mountain Sinai Children's Hospital in Chicago.
One in two children in California is dependent on Medi-Cal and with funding constantly threatened, we must stand together to ensure there are no cuts. As a pediatrician, I look forward to using my expertise to benefit L.A. Care's youngest members.

--Ilan Shapiro, MD
Board Member, L.A. Care
About L.A. Care Health Plan
L.A. Care Health Plan is a public entity and community-accountable health plan serving residents of Los Angeles County through a variety of health coverage programs including L.A. Care Covered™, Medi-Cal, L.A. Care Cal MediConnect Plan and PASC-SEIU Homecare Workers Health Care Plan. L.A. Care is a leader in developing new programs through innovative partnerships designed to provide health coverage to vulnerable populations and to support the safety net. With more than 2 million members, L.A. Care is the nation's largest publicly operated health plan.