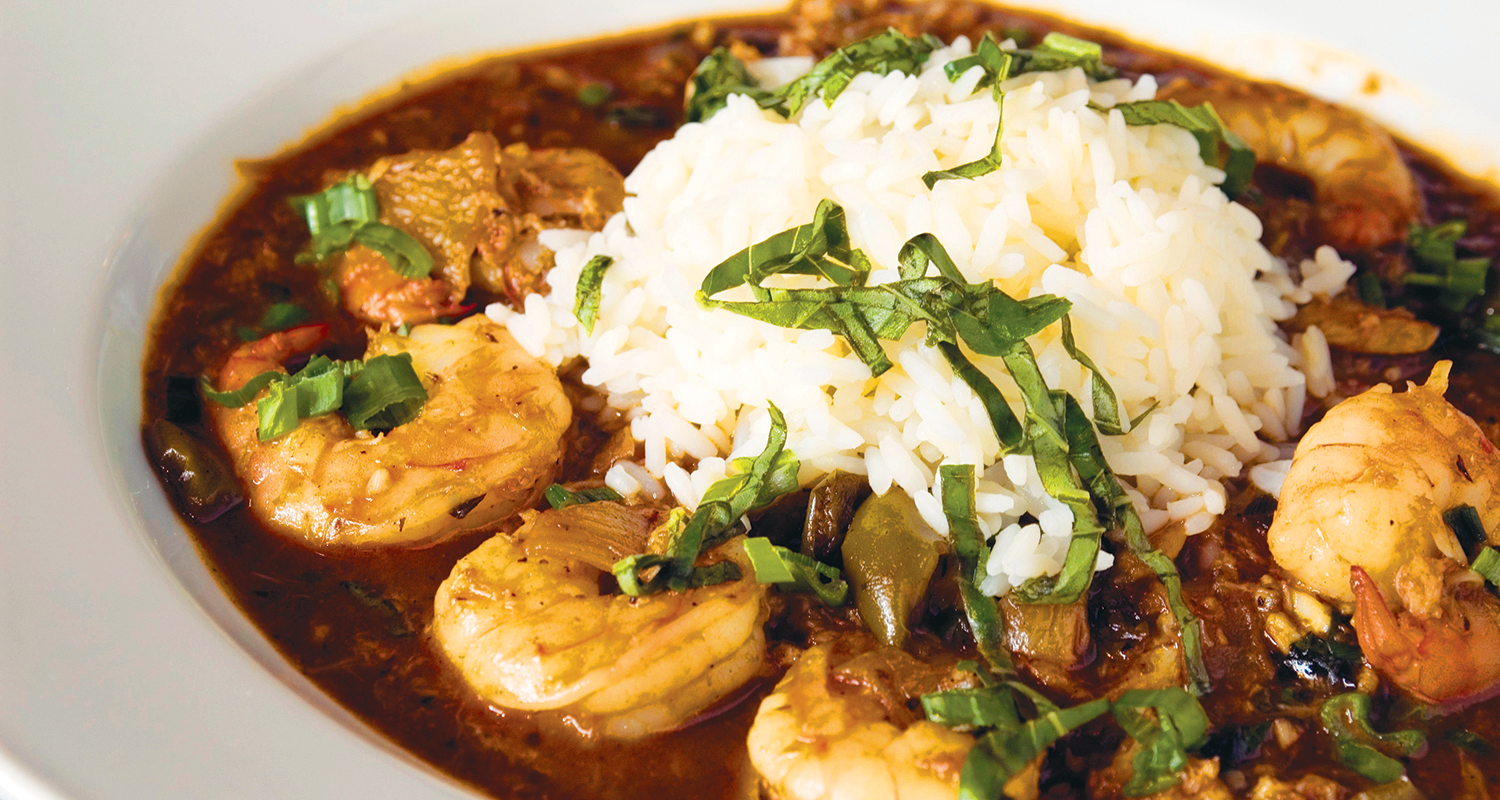 Gumbo is a crowd-pleasing favorite usually enjoyed on special occasions or the weekends. But if you're craving this dish and want to perk up your work-week dinner, this shrimp and rice gumbo recipe is easy to make and your taste buds will thank you!
Nutritional Information Per Serving: Calories : 136| Total fat: 2g | Cholesterol: 95g | Carbohydrates: 11g | Sodium: 323mg | Dietary fiber: 1g | Protein 17g
Ingredients:
1/2 cup chopped onion
1/2 cup chopped green pepper
1/4 cup water
1 1/2 cups water
1 can tomatoes (28 oz.), chopped and not drained
1/2 tsp. bottled minced garlic or 1/8 tsp. garlic powder
1/4 tsp. dried rosemary, crushed
1/4 tsp. paprika
1/4 tsp. pepper
1 pkg. quick-cooking long grain and wild rice mix (6 1/4 oz.)
1 pkg. frozen peeled and de-veined shrimp (16 oz.)
Hot pepper sauce (optional)
Directions:
Mix the onion, green pepper and 1/4 cup water.

Bring the mixture to a boil. Then lower the heat.

Cover the pot and simmer until vegetables are tender (3 to 5 minutes).

Add tomatoes, garlic, rosemary, paprika and pepper to onion mixture.

Stir in another 11/2 cups of water and packet of rice mix.

Bring to a boil. Add the frozen shrimp.

Bring back to a boil. Then lower the heat.

Cover and simmer for 4-5 minutes.

Make sure the rice is tender and the shrimp turns pink.

Add hot pepper sauce to your liking and season to taste.

​
Makes six servings