Community Resource Centers Help Members Stay Active, Healthy and Informed
Health Plans to Jointly Operate 14 Community Resource Centers Across Los Angeles County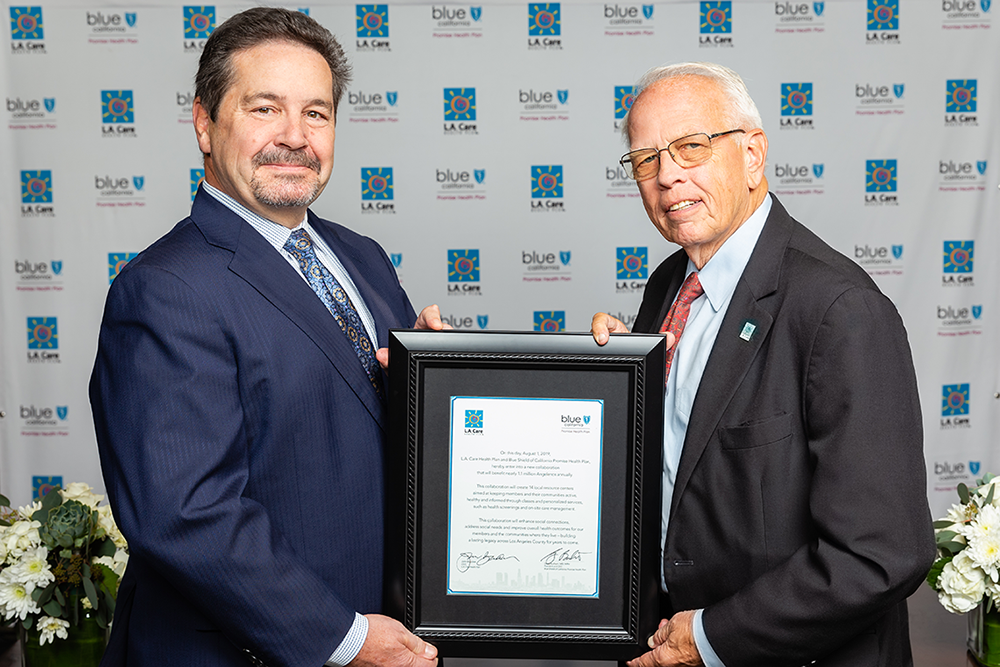 We are excited to announce that L.A. Care Health Plan and Blue Shield of California Promise Health Plan are investing a combined $146 million as part of a five-year commitment to expand Community Resource Centers across Los Angeles County.
The two health plans have a long history of working together, as Blue Shield Promise is one of the Plan Partners that L.A. Care contracts with to serve Medi-Cal members in Los Angeles County. This new collaboration will leverage the strengths of the two plans to help improve overall health outcomes for members and the communities in which they live. Improved health outcomes will also reduce health care costs over time.
The Community Resource Centers will connect members from both plans and the Los Angeles Community to classes and personalized services that will foster community connections, address social needs and keep them active, healthy and informed.

Come Visit Our Pomona Community Resource Center
Our first Community Resource Center in Pomona is now open and offers Diabetes Prevention programs, Wellness and Nutrition Counseling, Health Education workshops, Healthy Cooking classes, Physical Fitness classes like Zumba and Circuit Training, and much more.
Blue Shield of California Promise Health Plan is an independent licensee of the Blue Shield Association.